9月29日报道,根据美国证券交易委员会(SEC)9月28日披露的文件,$Loop Media(LPTV.US)$董事Cassidy Bruce A. Sr.于9月26日以每股平均价5美元增持46万股股份,价值约为230万美元。
September 29th, according to documents disclosed by the Securities and Exchange Commission (SEC) on September 28th$Loop Media (LPTV.US) $Director Cassidy Bruce A. Sr. On Sept. 26, it added 460000 shares at an average price of $5 per share, valued at approximately $2.3 million.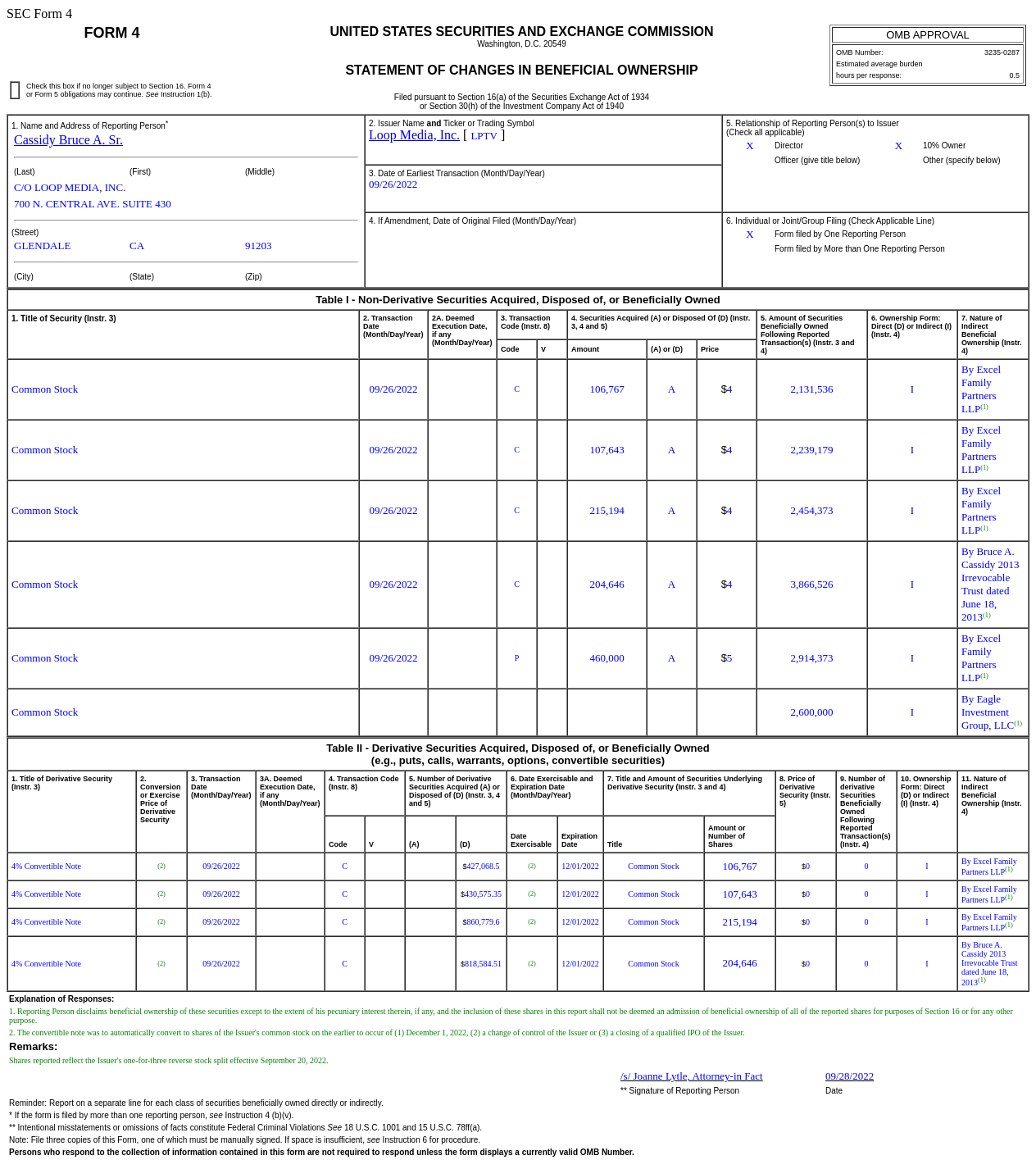 What is the statement of shareholding change?
当公司内幕人士的持股发生变化时,根据不同情形,需要在交易结束后的一定时间内向SEC提交持股变动声明。
When the shareholding of insiders of the company changes, according to different circumstances, a statement of shareholding change needs to be submitted to SEC within a certain period of time after the end of the transaction.
内幕人士包括公司的董事和高管,以及任何拥有公司10%或以上流通股的股东。
Insiders include directors and executives of the company, as well as any shareholders who own 10% or more of the company's outstanding shares.
Why is the statement of shareholding change important?
持股变动声明披露上市公司的董事、高级职员和受益人的交易和持股情况,投资者可根据他们的行动而作出投资决定。
The shareholding change statement reveals the transactions and shareholdings of directors, officers and beneficiaries of listed companies, and investors can make investment decisions according to their actions.